Ready to activate your (and your team's) stories? We have what you need. Order in bulk for discounts!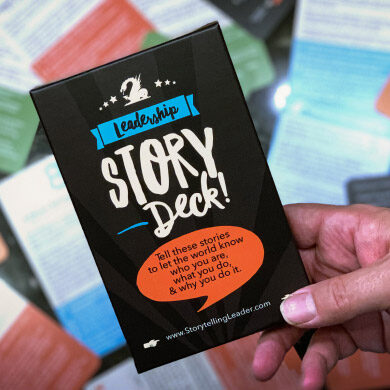 The original! Used by teams around the world!
Dozens of cards to identify your "narrative assets"
Find stories connected to sales, innovation, brand, and more.
Beautifully boxed; Sturdy glossy cards
Instruction book with team activities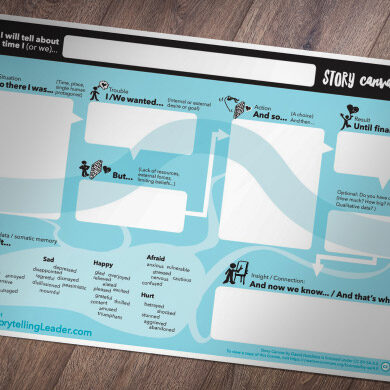 Re-useable framework for developing your stories
Full color printing on heavy card stock
Double sided with instructions on the back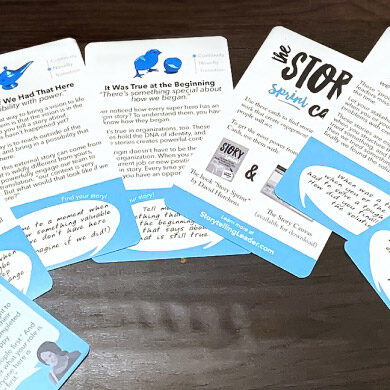 6 supplemental cards (as shown in the book "Story Dash")
Find stories specifically for your change and transformation work
Printed on sturdy, glossy card stock
Includes: Leadership Story Deck, Story Canvas, and Story Dash Cards
Purchase multiple sets to host a full "Story Dash" session with your team
The Storytelling Leader Online
More than 8 hours of active content!
The content of the live program... at a fraction of the cost
Facilitated by David Hutchens and Michael McRay
Full learning to find and develop your stories
Short video chapters let you learn at your own pace.
In partnership with Istoria "Story Gatherings"
Beautifully boxed Participant Kit
Everything you need for your story work
Features resources not available anywhere else ("How to Host a Story Circle" etc.)
Sticker! Because everyone loves stickers.
Available only to Certified Facilitators. Find out more about Certification.
Books from David Hutchens
"Find, develop, and activate your most valuable business stories... in just a few hours!"
A repeatable process that is perfect for teams, or individuals
Dynamic instructions for using the Story Deck, Story Canvas, and other unique resources
"A storytelling field guide for innovators and meaning makers."
A broad introduction to narrative practice
Frameworks for narrative sensemaking, group story work, story solicitation, archetype work, and more.
The original management classic
More than a quarter million sold; A dozen+ languages
Organizational learning theory... with talking animals!
Full color illustrations
Helpful appendix to introduce Organizational Learning Theory in clear language